Our Beginnings
Farm on Wheels, began in 1999 as a "petting zoo" where farm animals were brought to birthday parties. This concept soon branched out to many diverse locations and situations that included school programs, therapeutic programs, summer camps and nursing homes. Since then, Kelly Cronin with over 20 years as Executive Director of the largest non-profit service bureau in the State of Connecticut created a not for profit organization, KELLYS KIDS, INC. to bring a much needed and successful program to schools and more.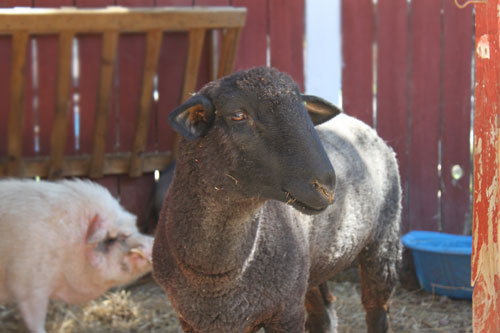 Our Method
Using a variety of farm animals as the tool we will accomplish the mission of the program. KELLYS KIDS, INC. Pets after School Program provides a quality curriculum of continuity in education through an expanded learning environment outside the traditional school day that exposes youth to new experiences that compliment and amplify their education.
The program uses farm animals as the tool to teach socialization, respect, responsibility, safety and achievement skills; utilizing the 40 Developmental Assets® identified by Search Institute that identifies a set of skills, experiences, relationships, and behaviors that enable young people to develop into happy, healthy, successful and contributing adults of their communities and society.
Staff
We are dedicated to providing the care and understanding to help the clients realize their potential and find their unique qualities while partnering with the farm animals. Staff will work to bring out the leadership qualities in the clients and positive role model behavior by making them aware of their accomplishments in learning about and taking care of their animal partner.
Kelly Cronin
Executive Director
20 + years as an Executive Director of the largest Youth Service Bureau in the State of CT., working with and developing programs for the hardest to serve youth. 40+ years living and working on a farm owning and training a large variety of farm animals. Former 4-H member and current Leader. Recently Kelly received the 2011 Meritorious Service Award.
Diane Ciano
Program Coordinator
45 years experience with animals and horse ownership. Former 4-H member and leader. 25+ years with the CT Horse Council, current Vice President and Chair of the Trails Committee. Diane also serves on several state councils and committees advocating for the equestrian community and trails.
Support Staff
Intern Staffing
College Interns will also be utilized.